COPYRIGHT INFORMATION
Copyright © 2015-2023 by Qbic Technology Co., Ltd. ("Qbic"). All rights reserved. This information is subject to change without notice. No part of this site may be reproduced without express written permission from Qbic. Requests for permission should be directed to Qbic's Marketing Department through the contact form at https://www.qbictechnology.com/contact-us.
PATENT INFORMATION
In accordance with Section 287(a) of Title 35 of the United States Code, the reader is hereby placed on notice of Qbic Technology's rights in the United States Patents listed on this site and associated with the following product items.
The purchase of any of the Qbic products listed in the site may includes a limited, nontransferable instrument license under specific claims of one or more corresponding U.S. patent(s) and foreign counterparts thereof. The above licenses include a limited, nontransferable license to all claims of substantially the same scope in any continuations, divisionals, reexaminations, reissues or foreign counterparts, as well as any continuations-in-part to the extent that such rights are necessary for the practice of the subject matter of the recited claims of one or more of the U.S. Patent(s) and foreign counterparts thereof. 
TRADEMARK INFORMATION
The trademarks, service marks and logos ("Trademarks") used and displayed on this web site are registered and unregistered Trademarks of Qbic and others. Nothing on this web site should be construed as granting, by implication, estoppel, or otherwise, any license or right to use any Trademark displayed on the web site, without the written permission of the Trademark owner. Qbic aggressively enforces its intellectual property rights to the fullest extent of the law. Any questions concerning the use of these Trademarks or whether a Trademark that does not appear on this list is a Trademark of Qbic should be referred to the Qbic Legal Department at legal@qbictechnology.com.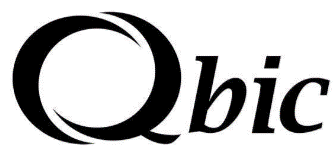 ® and Qbic TECHNOLOGY® are registered trademarks of Qbic in TW.
Qbic® is registered trademarks of Qbic in CN.

is registered trademarks of Qbic in TW/CN/EU/US. 
QBIC WEB SITE TERMS OF USE
Please read these terms of use (hereinafter, the "terms of use") carefully. By accessing or using this web site (hereinafter, the "web site"), you, personally and on behalf of the legal entity of which you are a representative, agent or employee when acting in such capacity, agree to be bound by these terms and you represent and warrant that you are duly authorized to be so bound. These terms of use are subject to change without notice. You are therefore advised to read these terms of use regularly. Your continued access and use of this web site after changes to the provisions are posted constitutes your acceptance of such provisions as amended. If you do not agree with these terms of use, please do not access, visit nor make any use of this web site or the information or materials included herein.
1. WEB SITE ACCESS
These Terms of Use govern your access to and use of the Web Site. Certain sections or pages of the Web Site contain separate and/or additional terms and conditions, such as Qbic's Privacy Policy and Terms and Conditions of Sale. Those separate terms and conditions are in addition to the present Terms of Use. By accessing and using this Web Site, you accept and agree to the Terms of Use. If you do not agree to these Terms of Use, please do not use this Web Site.
2. PROHIBITIONS ON USE OF WEB SITE; UNAUTHORIZED ACCESS
You are prohibited from posting on or transmitting through the Web Site any unlawful, indecent, threatening, libelous, defamatory, obscene, scandalous, inflammatory, pornographic, or profane materials, or materials liable to incite racial hatred or in breach of confidence, in breach of privacy or for which you have not obtained all necessary licenses and/or approvals, or any material that could constitute or encourage conduct that would or may be considered a criminal offence, give rise to civil liability, or otherwise violate any law or regulation of, or infringe the rights of any third party under your respective laws. Qbic will fully cooperate with any law enforcement authorities or court order, when it is legally obliged to do so, requesting or directing Qbic to disclose the identity of anyone posting or transmitting any such information or materials. Access to and use of password protected and/or secure information areas of the Web Site is restricted to authorized users only. Unauthorized individuals attempting to access this information or these areas of the Web Site may be subject to prosecution in addition to any other remedy available to Qbic at law or equity, including the suspension or termination of access to the Web Site. You, personally, may not, nor shall you assist others, to add, alter, substitute, amend or frame in whole or in part any information displayed by Qbic on the Web Site or any functions performed by the Web Site.
3. PRIVACY POLICY 
To review our privacy policy, please follow this link to privacy policy page  
4. HYPERLINKING
The Web Site contains links that allow the user to leave the Web Site and access third-party material or bring the third-party material into the Web Site via "inverse" hyperlink technology (a "linked site"). Qbic has no discretion to alter, update, or control the content on a linked site. The fact that Qbic has provided a link to a site is not an endorsement, authorization, sponsorship, or affiliation with respect to such site, its owners, or its providers. Qbic is not responsible for the content on a linked site or for any communications between you and such third parties. If you are of the opinion that a linked site contains unlawful or illegal content, please contact Qbic at through the contact form at https://www.qbictechnology.com/contact-us. 
5. DISCLAIMERS
Qbic does not warrant or guarantee that its products are merchantable or satisfactory for any particular purpose, nor free from any claim of foreign or domestic patent infringement by a third party, and there are no warranties, express or implied, to such effect. Qbic will not be liable for any incidental, consequential or contingent damages involving the use of its products. Qbic's responsibility is limited to replacement of items ordered only. Not all products and services are available in all geographical areas, or to all customers. Your eligibility to receive any product or service may be subject to approval by Qbic. Qbic reserves the right to discontinue or change specifications, products, services, or models at any time without incurring obligations.
Your use of and access to the Web Site is at your own risk. Qbic, or its directors, employees or agents involved in creating, producing, or delivering the Web Site will not be liable for any direct, indirect, incidental, consequential, punitive or special loss or damages, arising out of your access to, visit of or use of the Web Site. There is no warranty that your access to the Web Site will be uninterrupted or error free. Qbic also assumes no responsibility, and shall not be liable for any loss or damages caused by, any viruses that may infect your computer equipment or other property on account of your access to the Web Site, or your, downloading of any materials images, content, data, video or audio files, etc., from the Web Site or any sites linked to or from this site. There may or may not be technical inaccuracies or typographical errors contained in the Web Site, and Qbic will correct such items at its sole discretion as they are discovered. TO THE FULLEST EXTENT PERMISSIBLE BY APPLICABLE LAW, QBIC EXPRESSLY EXCLUDES ALL REPRESENTATIONS, LIABILITIES, WARRANTIES, CONDITIONS AND OTHER TERMS, EXPRESS OR IMPLIED, OF ANY KIND (INCLUDING BUT NOT LIMITED TO ANY CONDITIONS OF SATISFACTORY QUALITY, FITNESS FOR PURPOSE AND THE USE OF REASONABLE SKILL AND CARE) WHICH MIGHT OTHERWISE BE IMPLIED INTO OR INCORPORATED IN THESE TERMS OF USE, WHETHER BY STATUTE, LAW OR OTHERWISE.
6. EXPORT CONTROL
The United States, European Union and any applicable national export control laws prohibit the export of certain technical data and software to certain territories. No content from this Web Site may be downloaded or otherwise exported in violation of these laws.
7. TERMINATION
You agree that Qbic may terminate your access to and use of the Web Site at any time, without prior notice, if it considers you to have violated any of these Terms of Use or any applicable law or regulation. You agree to indemnify, defend and hold harmless Qbic, its officers, directors, employees, agents, contractors, licensors, suppliers and any third party information providers to the Web Site from and against all losses, expenses, damages and costs, including reasonable attorneys' fees, resulting from any violation by you of these Terms of Use or Qbic's termination of your access to or use of the Web Site.
8. GOVERNING LAW AND JURISDICTION
These Terms of Use shall be governed by and construed in accordance with the laws of the Republic of China (Taiwan). Any legal action concerning these Terms of Use or the Web Site must be brought within one (1) year after the claim or cause of action arises and must be brought in Taiwan, without prejudice to Qbic' or the Web Site user's right to bring suit before a court of competent jurisdiction.
9. LICENSED PARTNER
Qbic is currently looking for and building authorized distributor partners to spread the Qbic products to new countries and regions. Qbic does not grant any warranty or liability on any products that were purchased from any unauthorized distributor, dealers, and resellers including retailers, online sellers, or mail order sellers.
10. MISCELLANEOUS
Qbic's failure to insist upon or enforce performance of any provision of these Terms of Use shall not be construed as a waiver of any provision or right. Neither the course of conduct between the parties nor trade practice shall act to modify any provision herein. Qbic may assign its rights and duties under these Terms of Use to any party at any time without notice to you. In the event any of the provisions herein would be held unenforceable, the remaining provisions shall remain in full force and effect and the unenforceable provision shall be replaced by such enforceable provision as comes closest to the intention underlying the unenforceable provision.
Page Updated: MAY 8, 2018